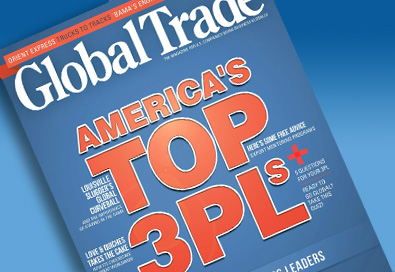 (Monroe Township, NJ) – Port Jersey Logistics, a leading public warehousing and distribution company, has been named by Global Trade Magazines one of the top providers of temperature-controlled third-party logistics services.
The honor recognizes Port Jersey Logistics' state-of-the-art systems and facilities that meet a wide range of cold supply chain logistics requirements. This includes the Food & Beverage sector, as each of PJL's storage facilities are certified food-grade, AIB approved, Organic Certified, and FDA registered. PJL also is equipped to handle a complete spectrum of products including health and personal care products, grocery, consumer packaged goods, alcoholic beverages, electronics, ingredients and raw materials.
Global Trade Magazine is a publication dedicated to educating business professionals about the ever-growing global marketplace, as well as best practices for utilizing resources to expand business growth. Its list of Best 3PL Providers is broken up into a dozen categories spanning a variety of concentrations in the supply chain and logistics industry.
Another factor in Port Jersey Logistics' recognition is the company's capability as a turnkey operations provider. PJL's wide scope of services include freight consolidation, product packaging, repacking, heat-shrink wrapping, labeling and ticketing, product return services, creation of point-of-purchase displays, container drayage, freight management and fulfillment services.
"We are honored to be among the elite group of cold storage suppliers recognized by Global Trade Magazine," said Robert Russo, President of Port Jersey Logistics. "We see this as a validation of our hard work as we continue to grow and adapt to meet our customers' needs, both in and out of the cold chain sector."