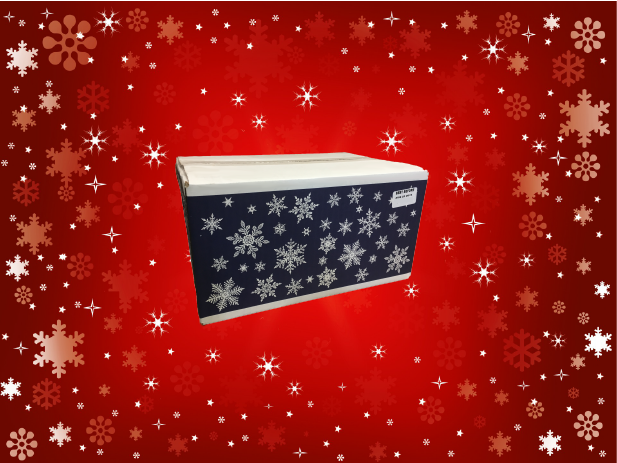 Deciding if Holiday Packaging is a Good Fit for Your Product
With the holidays right around the corner, consumers and businesses are simultaneously gearing up for the shopping season. Many businesses will find themselves debating if it's worth creating holiday themed products or packaging. In a heavily saturated market, such as the food industry, holiday themed packaging can absolutely make an impact on both sales and brand image. Here are a few important details to consider before taking the plunge into holiday packaging:
Standing out – As competition increases and similar products continue to be released, an existing product can be spiced up through a simple change in packaging. The holidays also can be a great time to launch a new product, as consumers may be more willing to take chances when spending money. You may catch the eye of a new customer, or even rekindle the interest of a former customer.
Brand association – Is there a particular holiday that you want to create or re-enforce brand association with? Maybe you're a chocolate manufacturer who wants to be closely associated with Valentine's Day or a champagne importer looking to become consumers' top choice for New Year's Eve. With enough holiday packaging and persistence, you may be able to grow your brand's association to a particular holiday, which can lead to repeat sales every year.
Costs – Whether you create a new SKU or utilize the valued-added services of your warehousing provider to repackage an existing product, there will be costs associated to the materials and labor that go into creating a holiday item. The costs of different packaging runs and the possible added cost to repack the product may not make it worth the investment. Additionally, at the end of the holiday season, the product will not be saleable in its holiday packaging and either will have to be repacked or be marked down to be sold. One way to avoid discounted product after the holiday is to create your packaging with consideration to easy removal, for example a Halloween slipcover over a box of cookies that can be slid off to reveal the original packaging underneath.
Timing – Timing is everything when it comes to successfully pulling off a holiday themed product. Launch a product too early and you may turn-off consumers who aren't in the holiday mindset yet. Launch too late and competitors may have already beaten you to the punch. As a rule of thumb, you'll want to plan holiday promotions at least a year in advance, just like many retailers do.  For a December Holiday promotion, August is a good time to begin your repack projects and for product that can be produced using the seasonal packaging, September is a good time to begin ramping up your warehouse to ensure that you have enough stock on hand ahead of the holiday rush.
At Tyler Distribution Centers, Inc., we can build, store and ship your holiday items well ahead of the holiday reason. Our value-added services department has handled many unique holiday themed projects, including repacks, shipper builds and variety packs. If you're looking to start a project for the holiday season, contact us as soon as possible to discuss a plan.