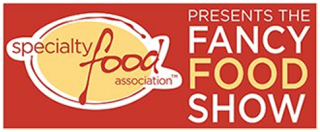 Port Jersey Logistics and its warehouse operation, Tyler Distribution along with its transportation operation, Continental Logistics will be exhibiting at the Summer Fancy Food Show. Located at Booth #1349 Port Jersey will be there with its partner companies from Allied Distribution, at the Summer Fancy Food Show held at the Javits Center in New York City from June 25th-27th, 2017.
Follow us on https://twitter.com/portjersey during the show and use hashtag #SFFS17.
"As a 3PL industry leader in food products, consumer packaged goods, specialty foods, food ingredients, personal care products, alcoholic beverages, and organic and natural products – the Summer Fancy Food Show is a unique opportunity for us to meet with our existing customers and a chance to develop new relationships with companies just getting into this market", said Rob Russo, President of Port Jersey logistics.
In addition to Rob Russo, Erik Holck, Director of Business Development at Tyler Distribution and Matt Clark, Director of Logistics at Continental Logistics will all be present at the food show this year.
The Summer Fancy Food Show is owned and produced by the Specialty Food Association. This show continues to be America's largest food and beverage show promising 180,000+ specialty food and beverages, 2,550+ exhibitors from 55 countries around the globe, the latest trends and news in the field, and much more! Find out more about the Summer Fancy Food Show and its special sessions and events here.
This year, the Summer Fancy Food Show will celebrate the Specialty Food Association's 65th anniversary with a new attraction showcasing global achievements, what's next in food, enhanced education sessions with experts from various subjects and many more opportunities to learn more. The Specialty Food Association was established in 1952 and continues to provide its members with the tools and resources they need to enhance and evolve their companies in today's market. More information about the Specialty Food Association can be found on their website.