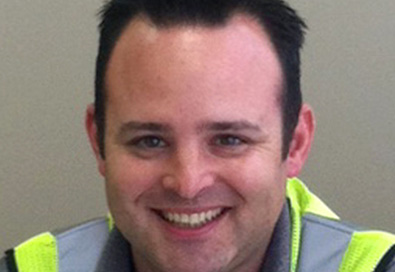 Industry Veteran Brings Nearly 20 Years of Management Experience to Leading Third-Party Logistics Provider
(Monroe Township, NJ) – Port Jersey Logistics, a leading third party logistics service provider, has hired David Platt to the position of Facility Manager. For PJL, Mr. Platt brings nearly two decades of facility management experience, during which he has accrued leadership experience in a broad range of transportation and third-party logistics services.
In his new role, Mr. Platt is responsible for the overall management and performance of PJL's Monroe Township facility, including office and warehouse operations, customer relations, information technology, quality and security. In addition, the facility manager is accountable for achieving company objectives, adherence to Standard Operating Procedures (SOP), productivity standards and cost-control goals.
Mr. Platt's lengthy career is punctuated by a 15-year tenure as Operations Manager for the United Parcel Service. In 2010, he left UPS for a General Manager position with UX Specialized Logistics. Immediately before joining Port Jersey Logistics, Mr. Platt served for two years as Operations Manager for Secaucus-based Port Logistics Group.
In each of these positions, Mr. Platt initiated procedures and policies that directly led to increased efficiency and improvements in customer service.
"David is an experienced, versatile facility manager that any third-party logistics organization would be fortunate to have join its team of professionals," said Robert Russo, President of Port Jersey Logistics."He has a proven track record of meeting unforeseen challenges and uncovering areas for improved efficiencies. We're all looking forward to working with David."
Mr. Platt earned a degree from Union County College. He currently resides in Jamesburg, NJ with his wife, Summer, and their three children.