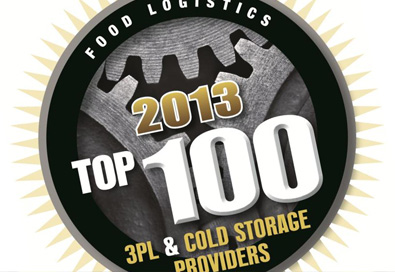 (Monroe Township, NJ) – Port Jersey Logistics, a leading public warehousing and distribution company, is once again among Food Logistics' list of "100 Third-party Logistics and Cold Storage Providers."
The honor recognized Port Jersey Logistics' state-of-the-art systems and facilities that meet a broad range of supply chain and logistics requirements. Each of PJL's storage facilities are certified food-grade, AIB approved, Organic Certified, and FDA registered.
Another factor was Port Jersey Logistics' capability as a turnkey operations provider. PJL's wide scope of services include freight consolidation, product packaging, repacking, heat-shrink wrapping, labeling and ticketing, product return services, creation of point-of-purchase displays, container drayage, freight management and fulfillment services.
The "100 3PL and Cold Storage Providers" is a listing of third-party logistics and cold storage providers that are helping food, beverage and CPG companies gain a competitive logistical advantage. The list helps address the needs of food companies of varying sizes by calling attention to top service providers. The list is compiled by the magazine's editorial staff after grading nomination forms from end users and solution providers.
In addition to food products, Port Jersey Logistics is equipped to handle a complete spectrum of products including health and personal care products, grocery, consumer packaged goods, alcoholic beverages, electronics, ingredients and raw materials.
"We are pleased and honored that Food Logistics continues to recognize Port Jersey Logistics," said Robert Russo, President of Port Jersey Logistics. "We see this as a validation of our hard work as we continue to grow and adapt to meet the changing needs of our food industry customers."
"This year's list reflects the growing diversity of 3PLs and cold storage providers operating in the food supply chain, who are adapting to changing demands from their customers and end consumers alike," said Lara L. Sowinski, Editor-in-Chief at Food Logistics. "Food safety and security is one such demand, as are energy efficiency and controlling costs."
About Food Logistics Food Logistics is published by Cygnus Business Media, a leading diversified business-to-business media company. The publication serves the information needs of executives involved in various aspects of the food and beverage supply chain. Through our print and online products, we provide news, trends, and best practices that help more than 24,000 grocery and food service suppliers, distributors, and retailers make better business decisions. For more information, visit www.foodlogistics.com