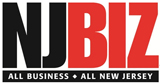 Cranbury, NJ (September 8, 2016) – Port Jersey Logistics (www.portjersey.com) is pleased to announce yet another incredible achievement! They have been selected by NJ BIZ as one of the New Jersey's Top 250 Privately Held Companies for 2016 http://www.njbiz.com/section/top-250)!
Per Rob Russo, President and CEO of Port Jersey Logistics "With the Port Jersey Logistics operating in New Jersey for over 60 years, we are honored to be recognized by NJ Biz. We feel that being a privately held company and being recognized for that is quite an accomplishment".
This year NJ Biz expanded the list to 250 companies from a list of 100 companies in 2015. Not sure if you want to contact them for a quote about the list and why they choose to put this list out.
"This is a direct result of the tremendous employees we have and all of the hard work that they put in everyday to provide exception logistics services to our customers," stated Erik Holck, Director of Business Development for Port Jersey Logistics.
Holck went on to say that "We've been able to create a culture and environment that promotes customers service which has paid off exponentially for us. We embrace something we call "Partnershipped", meaning we work together with our customers every day to ensure their products ship on time, complete and damage free. This mindset has put us on a path for continued growth."
Port Jersey offers services to meet the warehousing and distribution needs of their individual customers, and the food industry is one of their specialties. At Port Jersey Logistics, they strive to keep up with the latest technology and best practices to transport food products to its destination on time. With six decades of experience, Port Jersey is committed to a high level of food safety for everything from the food ingredients they ship to the temperature sensitive specialty food products. By investing in the latest temperature monitoring technologies, transportation management systems and warehouse management systems they have gained a reputation of reliability with their customers.
Port Jersey follows a comprehensive approach to warehousing and distribution to make sure client's products move through the supply chain smoothly and safely. They continually work with their customer's to identify specific logistics needs and then tailor customized solutions to meet the most demanding warehousing and transportation projects, including those who need a temperature controlled solution. With expansive warehouse space and capacity flexibility, Port Jersey Logistics can meet the requirements of most warehousing and distribution challenges.
About NJBIZ:
NJBIZ, New Jersey's leading business journal, produces a weekly print edition with a circulation of more than 15,000 copies, as well as providing 24/7 business news coverage through its NJBIZ.com website and multiple daily e-newsletters. The publication, founded in 1987 and based in the Somerset section of Franklin Township, is also well-known throughout the state for its events honoring New Jersey's top business professionals. It is owned by BridgeTower Media, the leading provider of business-to-business information, research and marketing solutions across more than 20 local economies in the U.S.
About Port Jersey:
Port Jersey Logistics offers these supply chain solutions via Tyler Distribution and Continental Logistics. Tyler Distribution is the warehousing division with several locations in NJ and all of the facilities hold extensive food-grade certifications. More information about the warehouses can be found at www.tylerdistribution.com. With a strong focus on unique markets such as consumer-packed goods, specialty foods, food ingredients as well as personal health and beauty products, Continental Logistics provides complete transportation management solutions. More details about Continental Logistics are available at www.continentallogistics.com. For more info about our corporate headquarters, please visit www.portjersey.com. Port Jersey can be reached at 800-355-1009.
###