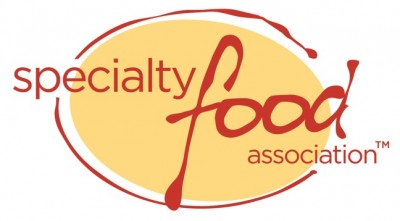 Port Jersey Logistics (PJL), a leading third-party (3PL) logistics service provider, will showcase its suite of 3PL services at Booth #1151 of the Summer Fancy Food Show, June 28-30 at the Jacob K. Javits Center in New York City. The show is sponsored by the Specialty Food Association, whose food- and beverage-producing member companies comprise a significant share of PJL's customer base.
The Summer Fancy Food Show is North America's largest specialty food and beverage event and the leading showcase of industry innovation, bringing specialty food's top manufacturers, buyers, and thought leaders together. The show connects some 25,000 buyers and 2,500 exhibitors, and features an estimated 180,000 food and beverage products, including a broad spectrum of ethnic, natural and organic selections. Each of Port Jersey Logistics' warehouse locations specialize in handling the date code sensitivity of food products and are Organic Certified, making it an attractive option for specialty foods companies considering 3PL service providers.
Port Jersey Logistics also will be represented by Allied Distribution, a national network of independently owned and operated third-party logistics and warehousing companies. Other attending Allied Distribution members include States Logistics (Southern CA / AZ), PRISM Team Services (Northern CA), Shippers Warehouse (TX/GA) and Star Distribution Systems (FL).
"Port Jersey Logistics values the opportunity to demonstrate our commitment to customers and the industry at the Summer Fancy Food Show," said Robert Russo, President of Port Jersey Logistics. "Exhibitors at this prestigious show value the quality of their food and beverage products, and recognize the benefits of engaging a premium warehousing and distribution services provider such as Port Jersey Logistics which understands the requirements of the Specialty Food industry."