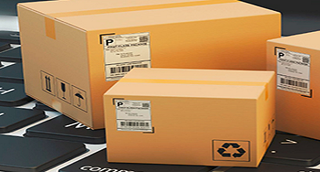 In the world of supply chain, data and accuracy leads to success. The easier it is to obtain accurate data, the smoother the operation will flow.  Being able to quickly identify products is vital in every touch point in your supply chain. Some key points to be aware of are:



Item Number and Product Description
Each outer carton should have the item number and product description clearly printed in a large font on a side of the carton that will be easily visible when palletized. This will allow the warehouse and customers to quickly identity and verify the item which increases the chances for that product to move through the supply chain without error.
The item number and product description should match the data used on Advance Shipment Notifications and Purchase Orders, which ensures that items will be accurately entered into the system and properly received into inventory.
Lot Code and Best-By Date
The lot code and best-by-date should also be clearly printed on the outer carton, ideally next to the item number and production description. This enables efficient lot code identification in the event of a recall.
The preferred format for expiration based product is MMM/DD/YYYY (ie. Jan-01-2018) or DD/MMM/YYYY (ie. 01-Jan-2018) which avoids the possibility for misinterpretation and allows for accurate first expiry, first out (FEFO) inventory rotation.
Your customer requirements
Keeping your customer requirements in mind as you setup the product label is especially important in minimizing non-compliance chargebacks.
Many chargebacks relate back to improper carton identification and non-standard lot formatting.
By thinking about these things prior to your production runs, you're setting up your supply chain partners for success with accurate data on each of your products. This will help minimize many warehousing pitfalls, including mispicks, inventory inaccuracies and poor recall response. At Tyler Distribution Centers, Inc., we always request detailed product information before a new account is setup, ensuring that all the product details are entered into our system before the first inbound arrives.
If you're experiencing inventory issues in your current warehouse, contact us at (609) 495-1300 or sales@tylerdistribution.com to discuss your options.